Covid 19 update - Advice for conducting viewings and market appraisals as safely as possible
15 May 2020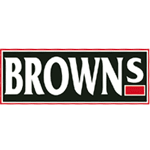 Please find below details of our guidance and interpretation of the government policy in relation to safely conducting viewings and market appraisals. We appreciate everyone's opinion on the guidance, views on social distancing and personal health conditions will be varied, but we aim to work with you as best we can to facilitate a solution that suits your personal circumstances.
The government has amended the coronavirus (COVID-19) regulations to make clear that people who wish to move home can do so. This guidance provides important public health information to ensure that moving home and key activities around this, such as viewing property, can happen safely. Full guidance can be found here: https://www.gov.uk/guidance/government-advice-on-home-moving-during-the-coronavirus-covid-19-outbreak
It is imperative you read our inhouse guidance fully and you will be asked to confirm you have done so before any appointment will be confirmed.  We have adopted the following approach, which will take place with immediate effect:
1. Firstly, please consider fully if you are happy to allow members of the public and/or our sales/valuation team to enter your home to view or conduct a market appraisal on your property. While the government have set out the above guidelines and we are doing all we can to ensure the well being of our team, our customers and the general public, there are risks involved. If your house is on the market with us and you do not wish to accept any viewings, please let us know and we will happily explain this to any potential viewers and arrange the viewing at a time more appropriate.
2. Vendors who are happy to accommodate viewings themselves or new clients requesting a market appraisal will be asked to confirm you have read and will adhere to these guidelines before the viewing or valuation is confirmed. Viewers will be asked to confirm the same. We will provide both vendors and viewers with a copy of this guidance by email upon confirmation of the appointment.
3. All parties will be asked to confirm they are not showing any Covid-19 symptoms and have not come into close contact with anyone who has been infected or are showing symptoms before appointments will be booked.
4. Before and after any appointment in person, all parties are asked to wash their hands/use hand sanitizer and avoid touching your mouth, nose or eyes and any surfaces in the property.
5. We ask that the number of people at any appointment be kept to a minimum. Viewers will be restricted to a maximum of two people. Only those in your immediate household will be permitted to attend. At market appraisals, we ask that people present also be kept to a minimum and a 2m distance is kept at all times.
6. Those allowing access to their property for either a market appraisal or a viewing, and our accompanied viewers, are asked to open all of the internal and external doors before the viewing. Please also open windows where possible (to allow for ventilation).
7. All parties at the appointment are to re-confirm they have seen and will adhere to the guidance. If not please do not continue with the appointment until they have done so.
8. Please maintain a 2m distance at all times. We would be happy to discuss other safe working distancing options including and not limited to; the vendor not being present for a market appraisal or viewing; the vendor remaining in one particular room for the duration of the appointment and move rooms as the appointment progresses; the vendor standing in the garden or garage, standing on the driveway or sitting in the car while the appointment takes place.
9. Viewers are not to touch anything within the property e.g. light switches, door handles, opening cupboards etc. Our valuers will not touch any surface in your house on a market appraisal. Members of our team will keep any surface contact on an accompanied viewing to a minimum, will use PPE and will disinfect and surfaces they have touched.
10. Under no circumstances allow the shared use of the toilet facilities.
11. It is advised and recommended that viewers and vendors use PPE, where possible.
12. Any questions about a property following a viewing are to be directed to our sales team and any discussions relating to a market appraisal of your property are to preferably take place over the phone, via facetime, skype, zoom or via email. If appropriate to discuss in person ensure a safe distance and be outside.
This process will remain until such time as; Government guidance/instructions change; we have to make reasonable adjustments for the safety of our team, clients and those we interact with; and/or we decide at our total discretion that this policy no longer applies; or that we are not concluding a particular appointment.
For the avoidance of doubt: should any staff member, vendor or viewer not feel comfortable at an appointment, at their sole discretion, we ask you not to proceed with the appointment. 
Many thanks for your understanding and cooperation.