Things to consider when buying a leasehold property
24 February 2023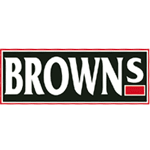 It's one of the top questions on every buyer's lips: what is a leasehold property, and should I purchase one?Leasehold properties have been in the spotlight over recent years following a Competition and Markets Authority (CMA) investigation. The findings suggest that some buyers continue to be unclear as to the nature of their purchase and subsequent costs that they may incur. This has led to the recent release of the government's review into unfair practices, which has been in progress since 2017. Home ownership comes in two main forms – freehold and leasehold. Understanding the difference between the two is important before you go ahead with the purchase, as they come with different costs and responsibilities.So, what is the difference? Put simply, owning a property on a freehold basis means you own not just the building itself, but the land it stands on, whereas leasehold properties are owned for a fixed period of time under a lease and are ultimately owned by a landlord. Whilst leasehold properties have been in the spotlight for negative reasons, given good legal advice and a clear understanding of the benefits and obligations, it continues to be a good means for buyers to secure a property. The Leasehold Reform (Ground Rent) Act 2022 is hoped to be the starting point in a significant overhaul of the heavily criticised leasehold system, and comes as a welcome change in an area that is often criticised for restricting people who are struggling to get on the property ladder. The government has so far banned new-build houses from being sold as leasehold and has eliminated ground rent on new residential leases - good news for prospective home buyers.Thousands of leaseholders may have bought houses from developers without realising the clauses state that their ground rent will double every 10 years. However, after an investigation by CMA, numerous leaseholders will now be eligible for refunds. Buying a leasehold home can be complicated at the best of times, so before you commit to the purchase, you want to make sure you are putting your money in the right place. So, what should you take into consideration? The length of the lease:
The length of the lease is the first thing you should check. Leases are usually long-term, often 90 or 120 years; however, they can be as long as 999 years! Of course, this figure starts from when the lease was first sold, so if you are buying a property from another leaseholder, it is important to check how long is left. Another matter you should consider is if you are using a mortgage to purchase the property. The less time that is left on the lease, the more you will struggle to secure approval from a lender. Generally, you should look for a lease that has at least 80 years remaining.Service, maintenance, and other fees:
Although the government has eliminated ground rent on new residential leases, you may be liable for other charges. The freeholder will usually be responsible for the building but can ask you to contribute to the costs associated with this depending on the terms in your lease. For example, service charges sometimes cover buildings insurance, and you may also have to pay into a reserve fund to help cover maintenance and repairs.Cost of alterations:
When you move into a home, it is natural to want to put your own stamp on it, but alterations to your leasehold property can add up to more than expected. Your lease is likely to contain an agreement that requires you to seek the landlord's permission for certain alterations or improvements. Charges can vary depending on the terms in your lease, so it is important to check what the additional costs could be. On average, the most expensive alteration is adding an extension, such as a conservatory, followed by installing new bathroom units and upgrading your windows to double glazing. Other restrictions:
In addition to these factors, you should also look through the terms in your lease for other restrictions. In some cases, restrictions might not affect you now but will in the future. For example, some leaseholds do not allow pets, so it is vital to be aware of what the restrictions are, even if they do not impact your current lifestyle. The key thing to remember is that leaseholds themselves are not necessarily the issue - it's bad leases that are the issue. Despite the government's recent intervention in overhauling the leasehold system, a comprehensive assessment of both the lease and the property is essential and should help to ensure that any leasehold purchase is successful. If you are considering purchasing a leasehold property and need advice, our team are here to help. Get in touch today.