Why Choose Us
Why Choose Browns to sell or let your property?
FREE NO OBLIGATION MARKET APPRAISAL AND ADVICE – NO SALE – NO FEE!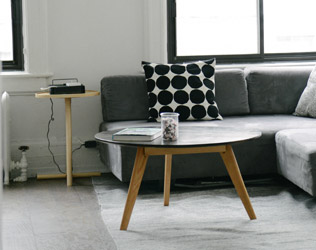 Family owned and family run – we care
Local – local knowledge, local people - our directors alone have over 100 years of combined local experience
Professional Chartered Surveyors – We are one of the few Estate Agents in the region who are run by Chartered Surveyors, who operate under the highest professional standards overseen by the Royal Institution of Chartered Surveyors (RICS)
Experience – our members of staff have an average of 14.5 years' service with our company.
Our pro-active service and customer-friendly approach is one of the reasons we're among the Tees Valley's leading estate agents. Call us to find out.
We welcome change, new ideas in marketing and the technology which has revolutionized our property market. But however hard we work to achieve our amazing results, we never forget that first and foremost, we're a people business. We're motivated by a desire to make our customer experience the best in the country.
And it works. A huge proportion of our business is based on recommendations from delighted customers.
Our highly trained expert staff are here to make your experience stress-free and as easy as possible. They'll make sure that:
Your property is presented at its very best
It's marketed and targeted to the widest, most relevant audience possible
You're advised regularly on the progress of your sale
All of your questions are answered fully and clearly
Your sale is managed to the highest standards
The property is sold to the most suitable buyer for the best possible price
Peace of mind
Like every estate agent, we're registered with an OFT (Office of Fair Trading) approved Estate Agents Redress Scheme to protect our customers. We also volunteered to be a member of the Ombudsman for Estate Agents Schemes for Lettings and Residential Sales long before it was made compulsory. Naturally we abide by its codes of practice. Unlike every we estate agent we are also a firm of Chartered Surveyors and are governed by the highest professional standards within the property industry.
We provide the highest standards of service, working in your best interest and aim to give you peace of mind during the important but stressful time of selling your home.
24/7
The internet has changed property sales just like it's changed everything else in the world. These days, it's where most people start to look at different areas, property types and prices. The principal advantage to the internet being that we can connect with the biggest selection of potential buyers; locally, nationally and internationally.
---
Traditional Estate Agents vs Online Estate Agents
If you are selling your property, you now have a choice of using a traditional estate agent based locally who will only charge a fee when they sell your property or online agents who will generally charge an upfront fee regardless of a sale. So, how do you know what is right for you and how do you ensure that you are getting the right service, experience and local knowledge to help you sell your property quickly and hassle free?
There are a number of important factors to consider:
Property Valuation
Ensuring your property goes onto the market at the correct price is crucial. This is where an estate agent who will visit your property and has in-depth knowledge of recent sale prices achieved in the local market will provide you with a more accurate valuation and help you achieve the optimal sale price for your property. An online agent won't always have this local knowledge and understanding of current market conditions. This could have a significant effect on the sale price you achieve. If the online agent doesn't get this right from the outset you could sell too cheaply or not achieve a sale.
Viewings
Using an online agent will require the seller to show people around the property. Property viewings can be time consuming and will require greater flexibility. A traditional estate agent will accompany any potential buyers to view your property regardless of your availability.
Would you be confident that a potential buyer was serious about your property and had the funding in place to make a purchase?
Would you feel comfortable negotiating directly with the buyer and asking them about their personal financial circumstances?
Could you address possible negative comments about your property in the way a traditional estate agent would?
There are many twists and turns within the buying process and the experienced traditional estate agent will always convert more sales.
Sale & Completion Process
A traditional estate agent will also deal with the entire sale process from start to finish regardless of how long it takes or how complicated it becomes. This will save a great deal of time in the completion process between the seller, buyer, finance provider and conveyancers.