How to make your property sparkle – even from the outside
04 November 2020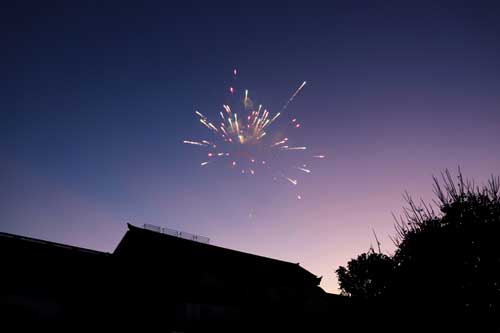 We're sure you've heard the saying 'it's what's on the inside that counts' – but when it comes to property, kerb appeal is just as important as what's behind the front door.
Here are our top tips on how your property can make a bang before potential tenants have even stepped inside.
Keep your garden at its best
As we head into Winter, it's understandable that your front garden may not be as luscious and blooming as in the Summer months, but that's no excuse to let it run wild.
According to a recent survey by OnBuy's garden furniture sector, 67% of people are more inclined to a view a house if the garden is up to scratch, as it means less work for them and a better view. So, it's important to keep everything trimmed, cleaned and in good condition if you don't want to turn tenants or potential buyers away.
New door, new tenants
Changing your front door is one of the easiest ways to boost your kerb appeal, but the good news is it doesn't have to cost a fortune. Simply painting over the existing frame with stylish colours (many are choosing mustard yellow, blue, grey and navy these days) can transform your property, and help it stand out to even those who've walked or driven past a hundred times.
Banish the bins…
Obviously, everyone has wheely bins, but they're not the first thing potential tenants or buyers want to see when they look at their future home (especially if they're dirty and overflowing).
Keeping your bins tucked out of sight can boost the kerb appeal of your property and guarantee it comes up smelling of roses.
…And the building work
You may think ongoing building work can be a good sign for the property – it's well looked-after, it's being modernised, right? Wrong!
While these are good things, building works such as scaffolding or skips can detract from all the brilliant outdoor features of the home. If you don't want your property to be held up on the market, try and tie up these loose ends before it's out to let or sell.
If you're looking to let your property and would like more advice, contact our lettings team on 01642 603603 or lettings@brownsestateagency.co.uk to discuss how we can make it sparkle.