Costs of buying
In addition to paying a fair price, there are many more costs involved when buying a home: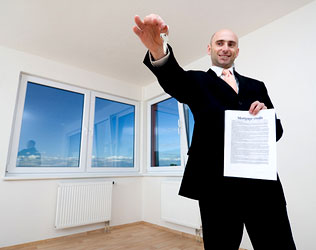 Also in this section
Survey costs: The amount will vary according to how thorough a survey you require. Your mortgage lender will also require a valuation report, which will be charged to you. This will probably cost at least £100.
Mortgage lender's legal costs: These are kept down if your solicitor also acts for your mortgage lender, which is often the case.
Search fees: These vary greatly. Your local borough or solicitor will be able to provide you with the most up to date fee costs.
Solicitor's fees: You can do your own conveyancing, but unless you know exactly what you're doing, it's probably unwise. Expect to pay roughly 0.5% of the value of the property.
Stamp duty: May be payable on the total value of property you buy. The level of taxation rises according to price thresholds. The stamp duty percentages and thresholds are subject to change at the time of a Budget.
Removal costs: This varies according to the size of the property you are selling, and whether you do the packing yourself or get the removal firm to do it all for you. It is advisable to get several quotes.
Extras: Redecorating, storage, new furniture, mortgage early repayment charges, if applicable.
Searches: Your solicitor will carry out local searches on your behalf to make sure that the property you are planning to buy does not have, for example, a road planned at the bottom of your garden or any compulsory purchase orders attached to it. This is usually done by a search of the local land register. Your solicitor will send a standard form to the local authority, who will enter details of any local land charges adjacent to the property you are buying. The speed with which the results are returned varies considerably. You can speed up the process by arranging a personal search. You pay a fee, and your solicitor appoints a search agent who searches at the local authority offices. This is not, however, an official search and does not protect you to the same degree but it can save several weeks of waiting.
The search should show compulsory purchase orders, planning notices, conditional planning permissions, tree preservation orders, whether the property is a listed building, future roadworks and repairs to dangerous buildings.
In addition to these local searches, your solicitor will make other enquiries with the local authority. These will include possible diversion or closure of roads or footpaths, proposed roadworks within 200 metres of the property, noise abatement orders, sewers and drainage, proceedings relating to any infringement of building regulations. Other searches may be required. These include the proposed development of adjacent land or whether the property is in a mining area.
Go to the next page for information about valuations and surveys.