Legal Advisers
Personal recommendation is the best route. You do not have to use a local solicitor or conveyancer although local knowledge can be a valuable asset.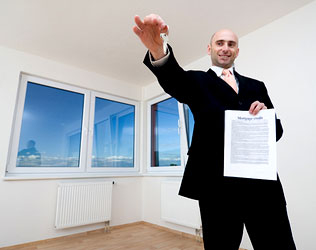 Also in this section
A good firm of solicitors or conveyancers will retrieve title deeds and establish land registry registration to ensure the person you are buying from does have actual ownership. They will draw up the contract, undertake searches, negotiate on your behalf with other parties' solicitors, handle financial aspects and ensure everything is above board.
An estate agent has a duty by law to inform the seller of all offers made on their property. A reputable agent will forward all offers to their client even if these are made after an offer has been accepted. It is up to the seller whether a new offer is considered. When an offer has been accepted, a seller must give written permission to the agent to remove the property from their register. Some sellers keep their property on the market until exchange of contracts so that if the transaction falls through, they can soon have another buyer.
Go to the next page for freehold and leasehold information.