Viewings
What do you look for when you view? Is this house the right one for you? Does it match most of your requirements? One that matches all your requirements will be very rare.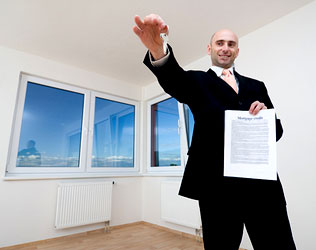 Also in this section
Take someone with you when you view a property. This is for your own safety and is also a means of getting a second opinion from someone who is not as emotionally involved.
Has the property been on the market a long time? If so, find out why. Remember you may have trouble when you come to sell the house in the future.
Look around the neighbourhood, both in the daytime and in the evening. Are there local shops? What time do they close? Are they handy for shopping - and for people hanging around in the evenings?
Do you have a pet? Are there busy roads nearby? Is it convenient for public transport? Does its location affect the time to get to work, considering the local traffic conditions?
Is the external condition of the property in good order? Check window frames and brick work. How does the roof look? Compare it to other houses in the area. Look for interior cracks and water damage. Does the property need rewiring? Are the rooms large enough for your existing furniture? Are carpets and curtains or anything else included in the sale? View the property more than once and see the things you missed first time around. View at a different time of day to check the local conditions.
Will the council tax be higher than your present home?
This will be your biggest investment. Do not rush into buying. Do your homework and choose carefully. Be prepared to pay a fair price - it may be someone else's dream home too, so if you hold out on price and the market is buoyant, you could be disappointed.
Go to the next page, the costs of buying.